1/2
Buy Frozen(IQF ) Okra Online
$ 600.00 ~ $ 800.00/ton
5/ton
(Min. Order)
Quick Details
Payment:
PayPal,Other,VISA,MasterCard,Western Union,L/C,T/T,D/P,D/A
Supply Ability:
500 ton per week
Quick Details
Freezing Process

IQF

Style

Frozen

Weight (kg)

10

Brand Name

Huayuan food

Cultivation Type

Organic

Certification

FDA, GAP, ISO, BRC, HACCP

Color

Green

Shelf Life

24 months

Loading Port

Shanghai
Buy Frozen Iqf Okra Online Wholesale Iqf Okra Vegetable Manufacturer
Okra Overview
Okra, also known as croissant, coffee mallow, and eggplant, is native to Africa and was introduced to China from India in the early 20th century.
At present, okra has become a popular high-end nutritious and health-care vegetable, which is popular all over the world. Its edible part is the fruit pod, which is divided into two kinds of green and red.
It is crisp, tender, juicy, smooth and not greasy, and has a unique fragrance, which is deeply loved by people.
Okra contains pectin, galactan, etc., which can help digestion, treat gastritis and gastric ulcers, and protect the skin and gastric mucosa. It is known as one of the best health vegetables for humans.
At the same time, the tender okra fruit contains a kind of viscous liquid, arabinan, galactan, rhamnan, protein, calcium oxalate, etc. Regular consumption helps digestion, strengthens physical strength, protects the liver, and strengthens the stomach and intestines.
Okra contains special medicinal ingredients, which can strengthen the kidney and invigorate the deficiency, and have an auxiliary therapeutic effect on male organic diseases.
In addition, frozen okra has become a common form of okra purchase. Buying frozen okra is becoming more and more common.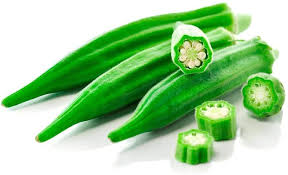 What is IQF okra
Single rapid freezing is a rapid freezing method that can quickly pass through the maximum ice crystal formation area of ??0°C to -5°C, thereby minimizing the formation of ice crystals inside the food.
IQF mainly separates the ingredients instead of stacking them into a fixed shape for freezing. Therefore, each food material can be frozen uniformly, thereby improving the quality of frozen products.
IQF (Personal Quick Frozen) benefits:
1- Maintain freshness, color, smell, natural taste and product quality.
2- Frozen products do not contain artificial additives.
3-The final product of the frozen product does not contain water.
4-long-term maintenance dates
5-All products are available every season and easy to cook.
The advantages of our frozen okra
Our okra is locally grown. The okra grown is rich in grains and sufficient moisture to ensure the sugar content in the okra, making the product taste sweet, and the source of okra is safe and healthy.
Huayuan Foods selects high-quality okra and produces it through the IQF rapid freezing process. The planting environment is in line with the growth of organic okra to obtain natural and organic okra.
As long as you have requirements, the packaging of the frozen okra we provide can be customized.
The frozen okra can be opened directly for cooking, or it can be combined with other ingredients to make delicious dishes, which is convenient and quick.
Our products are suitable for supermarket sales, fast food restaurant processing, grocery sales, and any distributors and wholesalers who like frozen okra.
Huayuan Foods is a professional exporter and supplier of frozen okra. We have FDA, GAP, ISO, BRC, HACCP professional certificates
Frozen okra production equipment and technology
Color sorter, automatic packaging machine, X-ray inspection system
IQF selection of raw material classification, cleaning, packaging, cooling, secondary cooling, dripping, boxing and weighing, X-ray inspection packaging
Our production capacity
We have a vegetable processing plant of 6000 square meters, a 10,000-ton frozen warehouse, 2 3-ton quick-freezing processing lines, 2 frying processing lines, and 2 boiling processing lines. The annual maximum production capacity is 10,000 tons.
We can maintain a stable supply of raw materials through the abundant agricultural resources around Lu'an City and the systematic management of planting, breeding and harvesting.
Now, our frozen vegetables are mainly exported to Japan, South Korea, the United States, Canada, Germany, Russia, etc.
Huayuan food Buy Frozen IQF Okra Online wholesale IQF okra vegetable manufacturer.We have 6000 square meter of vegetable processing factory, 10000-ton freezing warehouse, 2 3-ton quick freezing processing lines, 2 frying processing lines, 2 boiling processing lines. The maximum annual production capacity is 10000 tons.