1/2
Frozen Cowpea IQF Yardlong Bean
$ 900.00 ~ $ 1200.00/ton
5/ton
(Min. Order)
Quick Details
Payment:
PayPal,Other,VISA,MasterCard,Western Union,L/C,T/T,D/P,D/A
Supply Ability:
500 ton per week
Quick Details
Freezing Process

IQF

Style

Frozen

Weight (kg)

10

Brand Name

Huayuan food

Cultivation Type

Organic

Certification

FDA, GAP, ISO, BRC, HACCP

Color

Green

Shelf Life

24 months

Loading Port

Shanghai

Package

Carton
Frozen Organic Cowpea Wholesale Iqf Fresh Yardlong Bean Manufacturer



Cowpea Overview
Cowpea is an annual twining herb.The vitamin B1 contained in cowpea can maintain normal digestive gland secretion and gastrointestinal motility, inhibit cholinesterase activity, help digestion, and increase appetite.
The vitamin C contained in cowpea can promote the synthesis of antibodies and improve the body's antiviral effect.
The phospholipids of cowpea can promote insulin secretion and participate in sugar metabolism. It is an ideal food for people with diabetes.
Traditional Chinese medicine believes that cowpea has the effect of strengthening the spleen and kidney, and has auxiliary effects on frequent urination, nocturnal emission and some functional gynecological diseases.
It can also supplement nutrition to promote digestion.
What is IQF cowpea?
Single rapid freezing is a rapid freezing method that can quickly pass through the maximum ice crystal formation area of ??0°C to -5°C, thereby minimizing the formation of ice crystals inside the food.
IQF mainly separates the ingredients instead of stacking them into a fixed shape for freezing. Therefore, each food material can be frozen uniformly, thereby improving the quality of frozen products.
IQF (Personal Quick Frozen) benefits:
1. Maintain freshness, color, smell, natural taste and product quality.
2. Frozen products do not contain artificial additives.
3. The final product of the frozen product does not contain water.
4. long-term maintenance dates
5. All products are available every season and easy to cook.
The advantages of our frozen cowpea:
Our cowpea is locally grown. The grown cowpea is rich in grains and sufficient moisture to ensure the sugar content in the cowpea, making the product taste sweet, and the source of the cowpea is safe and healthy.
Huayuan Foods selects high-quality cowpeas and produces them through the IQF rapid freezing process. The planting environment is in line with the growth of organic cowpea, thereby obtaining natural and organic cowpea.
As long as you have requirements, the packaging of frozen cowpea we provide can be customized.
Frozen cowpea can be opened directly for cooking, or it can be combined with other ingredients to make delicious dishes, which is convenient and quick.
Our products are suitable for supermarket sales, fast food restaurant processing, grocery sales, and any distributors and wholesalers who like frozen cowpea.
Huayuan Foods is a professional exporter and supplier of frozen cowpea. We have FDA, GAP, ISO, BRC, HACCP professional certificates.
Frozen cowpea production equipment and technology
Color sorter, automatic packaging machine, X-ray inspection system
IQF selection of raw material classification, cleaning, packaging, cooling, secondary cooling, dripping, boxing and weighing, X-ray inspection packaging.
Our production capacity
We have a vegetable processing plant of 6000 square meters, a 10,000-ton frozen warehouse, 2 3-ton quick-freezing processing lines, 2 frying processing lines, and 2 boiling processing lines. The annual maximum production capacity is 10,000 tons.
We can maintain a stable supply of raw materials through the abundant agricultural resources around Lu'an City and the systematic management of planting, breeding and harvesting.
Now, our frozen vegetables are mainly exported to Japan, South Korea, the United States, Canada, Germany, Russia, etc.

Products you may be interested in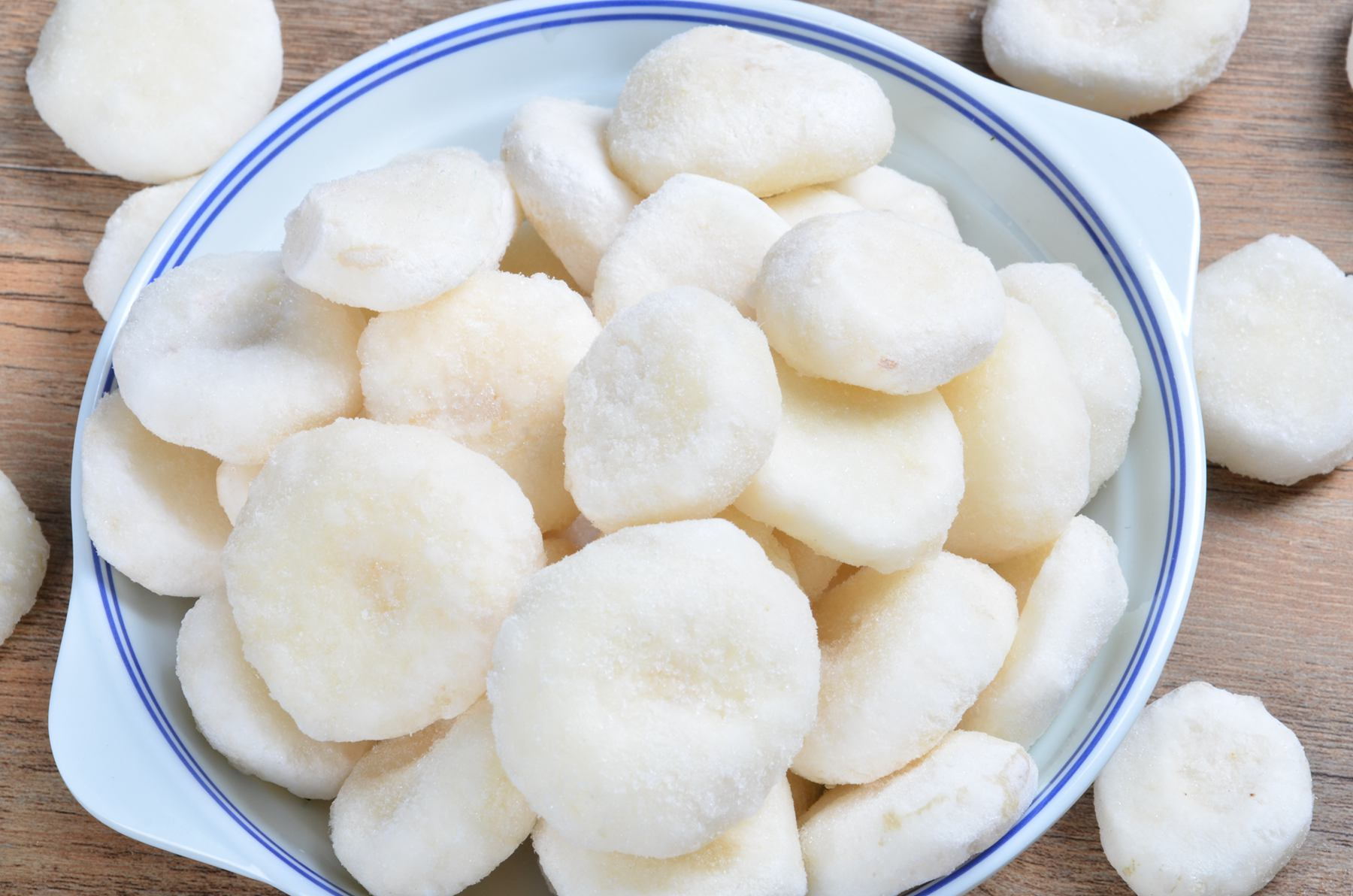 Huayuan food Frozen organic Cowpea wholesale IQF fresh Yardlong Bean manufacturer.We have 6000 square meter of vegetable processing factory, 10000-ton freezing warehouse, 2 3-ton quick freezing processing lines, 2 frying processing lines, 2 boiling processing lines. The maximum annual production capacity is 10000 tons.